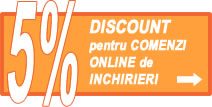 ---
Industrial Access SA -
Divizia Mica Mecanizare

Tel: +4021 313 02 00
Mobile: +40 788 NACELA

Spalatoare cu Motor pe Benzina
Brendon Powerwashers includes petrol, diesel and electric engine options delivering from 950psi to 5000 psi and with flow rates from 11.4 lpm to 38.2 lpm.

Brendon has been manufacturing both mobile & static units for 25 years, supplying many end users with a high quality long life product. Our units are supplied to the agriculture, hire, construction and cleaning industries and we have many units still in constant use that are well over 10 years old.
The units have a powder coated, robust tubular chassis and are available in 5 colours - white, blue, red, yellow & green. As well as the standard heavy-duty high-pressure hose, extension hoses up to 50 metres are available.
Modele disponibile

15KPJ - Carry Frame Powerwasher

Max Pressure
Pump
Volume
Engine
Drive
1500 PSI / 103 BAR
Triple piston Cat Pump
2.9 GPM / 13.2 LPM
GX140 Honda Petrol Pull Start with Oil Alert
Direct Drive

Brosura color

Detalii

15KPL - Carry Frame Powerwasher

Max Pressure
Pump
Volume
Engine
Drive
1500 PSI / 103 BAR
Triple piston Cat Pump
2.9 GPM / 13.2 LPM
GC140 Honda Petrol Pull Start with Oil Alert
Direct Drive

Brosura color

Detalii

20KPS - Carry Frame Powerwasher

Max Pressure
Pump
Volume
Engine
Drive
2000 PSI / 140 BAR
Triple piston Cat Pump
2.9 GPM / 13.2 LPM
GX200 Honda Petrol Pull Start with Oil Alert
Gearbox Drive

Brosura color

Detalii

20KPE - Honda Petrol Powerwasher

Max Pressure
Pump
Volume
Engine
Drive
2000 PSI / 140 BAR
Triple piston Cat Pump
2.9 GPM / 13.2 LPM
GX200 Honda Petrol Pull Start with Oil Alert
Gearbox Drive

Brosura color

Detalii

30KPE - Honda Petrol Powerwasher

Max Pressure
Pump
Volume
Engine
Drive
3000 PSI / 207 BAR
Triple piston Cat Pump
3.3 GPM / 15 LPM
GX390 Honda Pull Start with Oil Alert
1500RPM Vee-Belt

Brosura color

Detalii

35KPE - Honda Petrol Powerwasher

Max Pressure
Pump
Volume
Engine
Drive
3500 PSI / 240 BAR
Triple piston Cat Pump
3.7 GPM / 16,8 LPM
GX390 Honda pull start engine with Oil Alert
Belt drive ensures long life

Brosura color

Detalii